Are you a Digital Marketing Beginner who wants to earn lots of money as a freelance digital marketer or start a digital marketing agency and you don't know where to start? Are you confused about which niche to choose? If the answer is yes, then this article is for you.
In this article, I will be telling about the various components of digital marketing and how you can select a profitable niche for yourself? To select a niche in digital marketing it is very important to first understand the components of digital marketing and how to use these components?
So readers, are you ready to find your answers?
Let's Start!
What is Digital Marketing?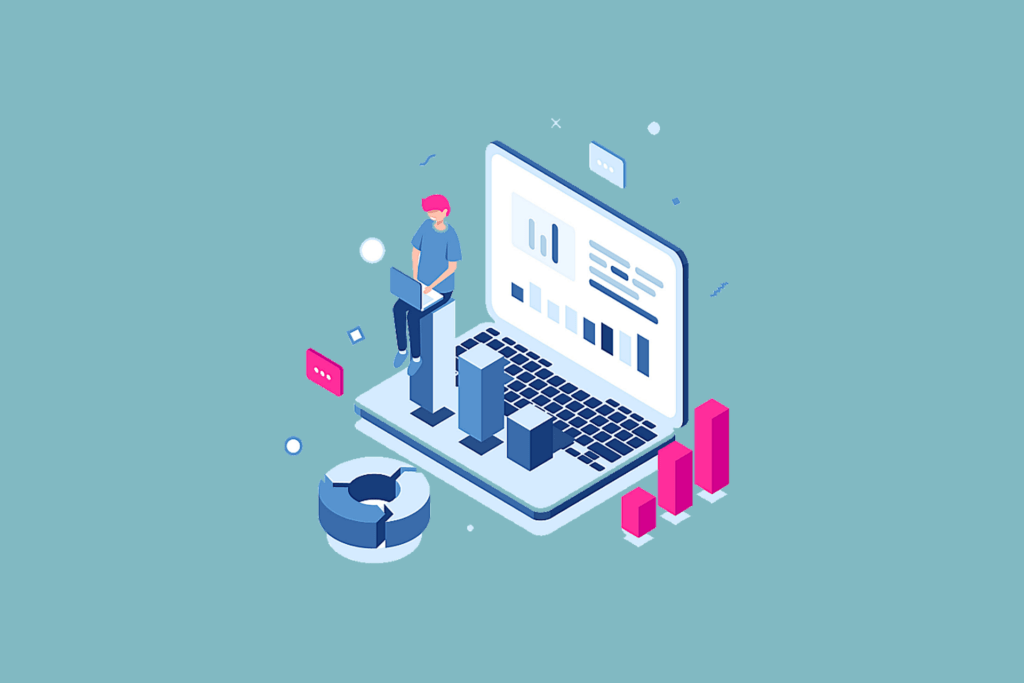 In simple terms, Digital Marketing is the art of getting customers for a business using online and digital mediums or channels such as social media, emails, blogs, and many more.
Various Components Of Digital Marketing

Digital Marketing is a broad term and to select a niche, you need to know about the components of digital marketing which are:
#1 Content Marketing
Content is the King. You must have heard this saying often. This saying is definitely true because every component of digital marketing revolves around content.
Content marketing is a marketing technique of creating and marketing valuable, relevant and consistent content in the form of a blog, social media post, podcast, etc. to your target audience to attract and retain them.
It is one of the most important components of digital marketing and there is a high demand for content marketers who can create unique and engaging content.
#2 Search Engine Optimization (SEO)
According to Neil Patel, SEO is the art of ranking high on a search engine in the unpaid section, also known as organic listings. It is the process of optimizing your online content so that a search engine likes to show it as a top result for searches of a certain keyword.
In simpler terms, SEO serves the purpose of ranking your website on google for certain keywords and getting organic unpaid traffic to your website. You must have seen on SERP, whenever you type a search query there are 3 to 5 search results on the top which are ads, however, below the ads google places organic results which it finds most relevant to your search query. In order to rank on Google, you need to make your website SEO optimized and write SEO optimized blogs with proper keyword research.
#3 Search Engine Marketing (SEM)
Search Engine Marketing is a method of gaining website traffic through paid advertising on search engines. You can use Google Ads for paid advertising on search engines like google.
When someone searches for a product that you offer or sell, and you run paid ads focussing on the keywords your potential customer might search for then your website can rank on the top paid ads results on SERP.
#4 Social Media Marketing
Social Media Marketing is all about using social media like Facebook, Instagram, LinkedIn, etc. to promote products and services that you offer. A simple fact is that each and every person uses social media these days and you should be there where your customers are. Every business, irrespective of the industry, can find its target customers on social media. Hence, social media plays an important role in reaching out to your target customers with a detailed analysis of your advertising efforts and cost.
#5 Email Marketing
Email Marketing is a channel of sending various types of content to a list of subscribers via email. These emails can serve the purpose of generating website traffic, newsletter signups, or even product sales.
In simple terms, email marketing is a direct method to contact your target customers without depending on any external platform. Tools like ConvertKit and MailChimp are extremely useful when it comes to email marketing for beginners.
#6 Web Analytics
Web Analytics is all about collecting, reporting, and analyzing website data. The insights derived from this data helps in understanding the audience and how engaging they are on the website. It also helps in understanding which articles are performing well and how your business is growing.
Webs Analytics is one of the most important components of digital marketing. Without analytics, you cannot measure the performance of your website. Google Analytics is one of the best and free tools for web analytics in the market.
Importance Of Selecting A Niche
Let us first understand the importance of selecting a niche.
Now let us do a thought experiment:
What if there is one company that provides all the services and products to all the people in the world? How would it be? This one company will not be innovative, they will not be competitive and the products might be boring if it is coming from a single company and that is why people specializing in different things brings in variety and makes the culture very rich. If you are going to start your business and going to create a product or a service then I would recommend you to focus on one niche as
"The man who chases two rabbits catches none"
You cannot try to do multiple things at a time and still be good at it. Whatever energy you have just put that energy into a single project and make it as best as possible.
Digital Marketing has various components and picking one of them as your niche is very important to take action and get started. If you don't succeed in your first niche it is perfectly okay, it happens with many, but picking up a niche and starting out will eventually help you get to know your calling and the niche that is only unique to you. I want you to always remember a quote
"Only misfits have a chance to succeed in this world."
Now let's move on to how you can discover your profitable niche.
How To Identify A Profitable Niche?
Choosing the right niche for yourself can make you anxious initially but your success and wealth solely depend upon the niche you choose. Here you might be thinking about how to choose a niche? Let me tell you that the selection of niche is the combination of Passion, Talent, and Market. Other factors of your business will only work if you have the right niche. While selecting the niche you must keep in my mind that talent and passion are required but most important is to identify the market which can be explored for your niche and you can showcase your talent.
Now let's walk through the 7 steps which can help you find your profitable niche.
Step #1: Learn And Try Out Every Component Of Digital Marketing
Having experience in each and every component of digital marketing is one of the most important prerequisites to find your calling to your profitable niche. If you are confused or just clueless about what you're great at then just try out all the components. Gain knowledge and experience about each component. This will take some time but doing this will definitely help you in figuring out what you are good at.
You can also try to talk to people who are best in one of the components of digital marketing. Ask them all the questions you want to and get a clear idea of each component. Does it sound like something you could be into? Try it once! Think of it like this – you have six different kinds of candies. You can either keep eating one candy without switching out of convenience or alternatively try all six and find out what you like most.
Step #2: Identify Your Passion And Interest
After trying out every component the next step that you can follow is to identify your passion and interest.
This may sound like an unnecessary step to you but it can really make a difference. Don't just choose any niche because you are kind of interested in it or it is very profitable for someone else. You will not be able to sustain in that niche for a long time and there is no benefit of starting a business when you are not sure about your niche.
If you select a niche that you are not passionate about and don't have an interest in then there will be high chances of you quitting your business especially if you are a first-time business owner but if you are passionate about your niche then you will find ways to sustain your business even if you face challenges and this is the power that passion gives.
But this doesn't mean that you have to find a perfect niche. It is just that pick a niche you enjoyed learning about or can work for even if you are not paid for it.
Step #3: Do Market Research For Your Niche
Bitter Truth: Having a passion and interest for a particular niche isn't enough. You need to check and make sure that there is a need for your niche in the market otherwise your work will only stay as a hobby and will never grow into a business. People don't consume information that is not useful for them. They will only buy your product or service if there is a necessity for it and you cannot force anyone to buy your product and services.
One way to start researching the market is to do some basic keyword research. You can use some tools like:
Google Auto Suggest
Goggle Trends
Google Keyword Panner
Group some keywords related to your niche and see which words or phrases get suggested. Now narrow down the suggestions by monthly search volume, competition level, and bidding strategy.
Step #4: Identify A Problem You Can Solve Related To Your Niche
To build a successful business in your niche, you first need to identify the
problems your target customers are facing, then determine whether you can solve them or not. You can do several things mentioned below to identify problems.
Talk to your target audience: Go and have a webinar with your target audience or customer and make sure to form a framework that can help you identify the pain points.
Do a forum Research: Search Quora or any other forum related to your niche, look at the discussions that are taking place. What questions people are asking? What problems do they face?
Do keyword research: Keyword research can also help you discover search terms related to pain points.
Step #5: Build Skills Or Talent In Your Niche
After following all the mentioned steps above you know what niche you are passionate about and whether that niche has a market need or not.
Now you can invest your time in building your skills and talent in that niche. Chances are that you already know something about it. But "something" is not enough, you have to push yourself to learn all that is there to learn. Read articles, find books on that niche, try out the concepts practically, or look for insights from the leading figures of that particular niche. This is how you can build skills and talent in your niche.
Step #6: Check Out The Competition For Your Niche
The presence of competition is a good thing. It actually shows you that you have found a profitable niche. But you need to do a thorough analysis of the competing sites and figure out whether there's an opportunity for you to stand out in a crowd.
Step #7: Test Your Niche!
While the market research that you've already done is of great use, but testing the market in real-time can show you whether you are on the right track or not.
One way to test your niche before setting up your entire website is to create a landing page that promotes a free product related to your niche. You can use a tool like Instapage. Next try to drive traffic to your landing page and test the performance of your product.
Final Thoughts
If you have found your niche then Congratulations! I am very happy for you and now you are good to go. But this 7 step formula might not work for some people because they are the ones who are not patient and persistent in what they choose. There is nothing like quick success. If you want to achieve profits and good results in your niche then you have to be patient and persistent.
If you think that being patient and persistent is not important, then check out my blog: 5 Reasons You Must Be Patient And Persistent To Achieve Success.
If you liked this article or it helped you in finding your niche then let me know in the comment section below.